Is My Date Available?
Venues for weddings are usually booked far in advance. This is why you should try and book way ahead of time. Most venues are booked around six months in advance. Booking early will ensure that the location you have chosen will be available for you.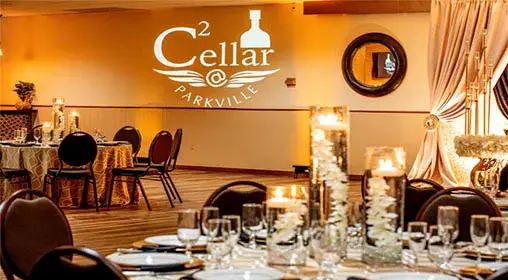 Do You Have Preferred Vendors or Can I Use Outside Ones?
Most venues will have preferred vendors that they work with like caterers. They can even give you a list of entertainment, decorators, and other staff that they recommend. When you work with their preferred vendors, you might even get a discount on some ff their services. These are companies that they are comfortable working with and will pay special attention to because they come recommended. Even if you have your own vendor, just check first.
What is Included in Renting the Venue?
Only expect what is included in the contract. Being said, they might be able to offer upgrades so you will not need to search other rental services. There will probably be different price points according to what you are looking for. This is another one that you just have to ask about and you might be surprised.
Payment Policy
Ask about their payment and cancellation policy. Cancellations may happen for instances that are not foreseen. Most will understand, but remember that if you have to cancel, there might be a fee for lost business. This should be clear from the beginning.
Special Packages
These mostly deal with weddings, but most event halls can offer other packages. Birthday parties, anniversaries, and other special events can be combined with other services
Visit and Ask Questions
You should always get a personal feel for the location you are looking to rent. If you feel comfortable when you walk in the door, you might just have found the right place. Also, never be afraid to ask questions. There might be other benefits you might have not thought of. After all, they are knowledgeable about their locale and offer other services that might not be thought of at first
The Cellar at Maiden Choice can host almost any size event and also help you to make the right decisions. We work with a variety of event specialists and can give you recommendations in order to make every perfect. Call or contact us and we can go over everything with you and show you what we can offer. The only way to make your event perfect is to have a working partner that goes all of the way through the planning all the way up to your event.
Topics that may interest you
Hosting a Small Business Event
Hosting corporate events is not exactly like hosting a party. It requires a different mindset. These events are more on a professional than personal basis. We can help…
The Cellar At Maiden Choice
Party planners and experienced hosts know that starting with the perfect location is the foundation in planning an amazing party. While it can be frustrating and challenging to find the perfect…
Why Book a Corporate Party
In planning your event, there any many questions you will have to ask yourself. The number one is; where to host the event? There are many reasons why you should rent a banquet hall.