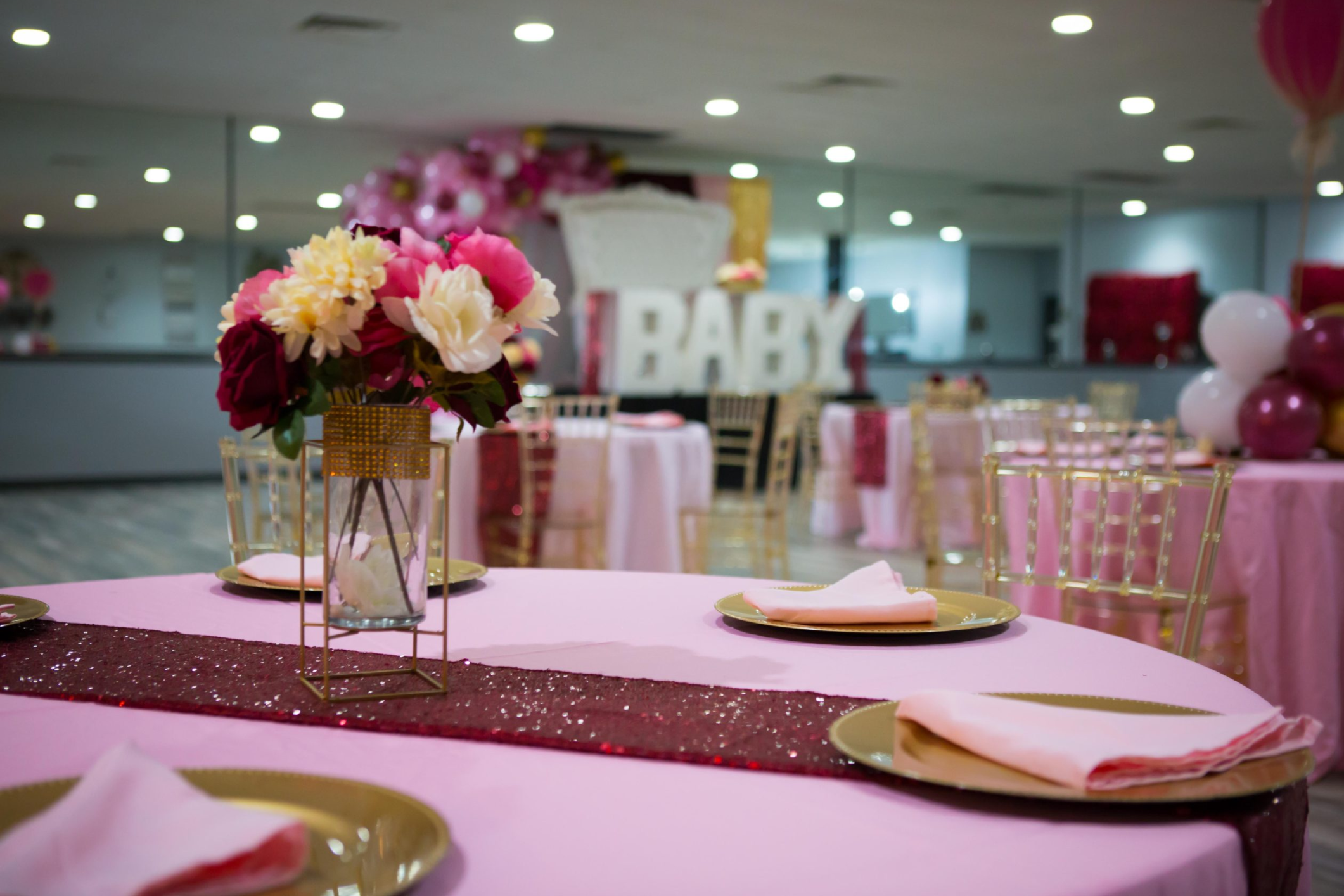 Anyone can help plan a baby shower for the expecting mother. This includes relatives, friends and even spouses nowadays. This helps out the expectant mother because most showers are held during the lasts months of a pregnancy. We will work out some pointers on how to plan the perfect baby shower.
·        Date and Time
·        Who Will Do the Hosting
·        Choose the Venue
·        Determine the Guest List
·        Set a Budget
·        Catering Options
Date
Like we said before, baby showers are usually held a couple weeks before the baby is due. This is because the expectant mother is still somewhat comfortable to enjoy the festivities. This will also give her time to find the other things that she will need that were not given to her.
The Host
Of course the mother will always have a hand in the baby shower, but it is always good to have a second hand to help out. Delegating authority makes sure the expectant mother doesn't spread herself too thin. The helper(s) also makes sure everything is taken care of and nothing is missed.
Venue
Choosing the right baby shower venue is important for many reasons. Number one is location. Unless you will be looking for something special like a park or something, you will want to find a central location for everyone. The venue should also be able to accommodate the capacity of the people attending.
The Guests
It is always important to plan on how many guests will be invited. You also need to think about who you will be inviting. Will it be intimate or will it just be an all-out shower party.
Caterer
Having a caterer allows you and your guests to relax and enjoy the festivities. The caterer will be able to help you choose a menu that should be able to please everyone. The only thing you might need to keep in mind, are special dietary needs of your guests.
Budget
Now that you have chosen the venue, guests and caterer, you can set a budget so that you don't go overboard. You do still need to think about the decorations and any of the other small things.
This should be able to help you out in planning a baby shower. The Cellar Baltimore can also help you out with any other needs you may have for your event.
Topics that may interest you
Why Book a Corporate Party
When it comes time to hold that company event, you should take into mind on renting the perfect place. Choosing the right place is not all that difficult.
Tips Choosing Location of Event
In planning your event, there any many questions you will have to ask yourself. The number one is; where to host the event? There are many reasons why you should…
Choosing a Venue for Your Next Event
It takes a lot of work to plan your next event. Choosing the right venue is key to a successful event. Choosing the wrong locale can just complicate everything.