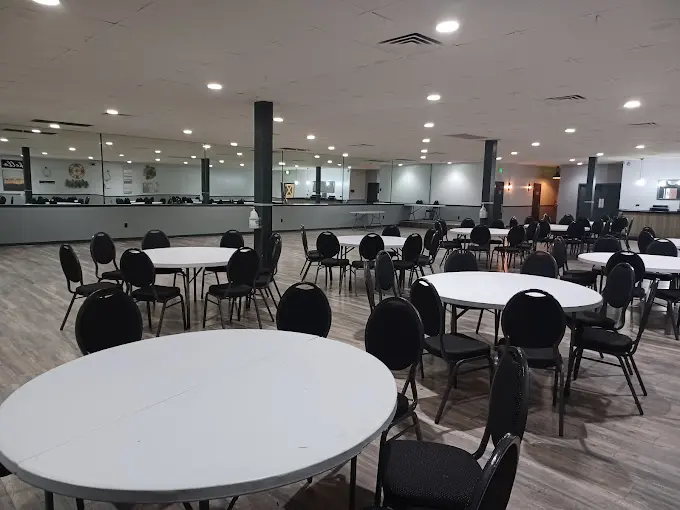 Things to Take into Consideration When Choosing Your Event Venue
Every bride wants her wedding to be special, memorable, unique and perfect. Among many other things, the perfect place is one of the most important pieces of an amazing wedding day. It is essential to select the venue as soon as possible so that the rest of the wedding can be structured around the beauty and décor of the venue.
When it comes to hosting an event, one of the biggest questions is where to have it. Renting a banquet hall has many advantages.
Reasons to Rent a Banquet Hall
In planning your event, there any many questions you will have to ask yourself. The number one is; where to host the event? There are many reasons why you should rent a banquet hall.
Space for many people
Most banquet halls can accommodate a number of guests and still have plenty of space to move around. With all of the extra space you can actually have different areas for people to minge in different groups. This can be like the dancing area, social and even a kid's area so they are with people their own age and likes.
Settings for the day of the event
Banquet halls can supply some of the most necessary items needed for your guests. This can include chairs, tables, place settings and even some sort of decorations. This makes it easier for you as it kind of works as a one stop shop.
All in One Place
Most banquet halls can also help out to provide other services or make recommendations. Many have their own catering service. They can also provide you with even DJ, planners and decorators that are well recommended and they have worked with them before. This not only saves you time in booking extra help, many times these other companies offer discounts when booked with the hall.
With all of the many options, there is almost no reason not to hire a banquet hall for your next event. This gives you the chance to actually pick which services you would like a hand with and custom configure to your needs and budget.
The Cellar at Maiden Choice can help you put everything together. Having competitive rates and reasonable hours, it only makes sense to see everything that we can offer to help you out. Call or contact us and we can assist you plan and schedule everything so that your event runs smoothly.
When you decide to hire our services, you're putting your day in the hands of knowledgeable professionals who know exactly how to go above and beyond.
Topics that may interest you
Consider When Choosing a Venue for Your Next Event
Choosing a venue for your next event can make or break you. There are many things to take into consideration in the process. With all of the different factors, you just need…
Questions to Ask Before Booking Your Banquet Hall
Booking a banquet hall for your next event might seem perplexing. There are some basic questions you should ask before booking. Here we will go over some of the most basic questions….
Booking Your Baltimore Wedding Venue
A wedding is a special time in someone's life. Finding the right wedding venue in Baltimore is a key factor in making it special like no other. One of the main things here is to book your venue…