A wedding is a special time in someone's life. Finding the right wedding venue in Baltimore is a key factor in making it special like no other. One of the main things here is to book your venue early.
Why Book Early?
There are many reasons to book early. First off it gives you a chance to fully plan so you don't feel rushed when the date is getting closer. Also, many venues are reserved in advance and can fill up quickly. This can make for slim pickings when the date is closer.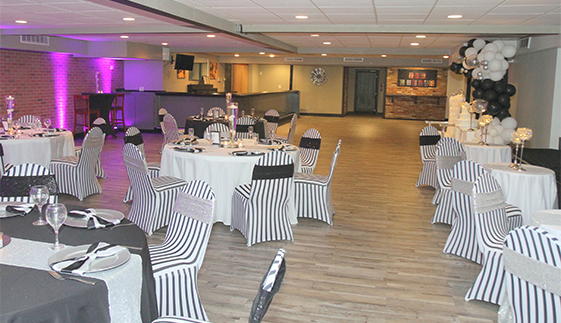 How Early Should I Book?
It is recommended to book a year in advance. This will give you plenty of time to plan for everything. Remember there is a lot involved. Caterers, decorators, cake makers, and entertainers just to mention a few. Many times the event venue can help you out with these since they have the connections.
Booking Early Helps You Keep Your Budget
Sticking to your budget is one of the hardest things to do when planning a wedding. Booking everything in advance is the best way to keep track of everything along the way. This also might even give you the chance to collect extra funds along the way.
Guests can also Plan Ahead
This is especially true for out-of-town guests. It gives them a chance to plan ahead so that they will be able to make the trip. This will also save you money. When you invite a guest and they do not make it, it costs you money in space and possibly food that is wasted.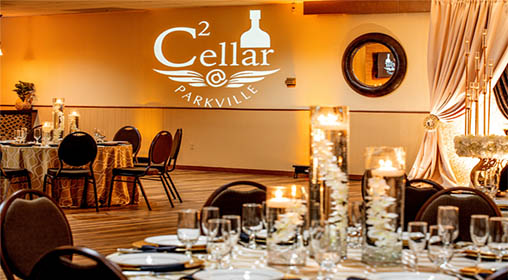 Lodgingt
If you are having out-of-town guests, you will need to help them find lodging. Once you have a basic idea of how many guests will be looking for lodging, It will be easier to help them book a hotel. Many hotels have plans for groups that will be booking multiple rooms. This makes it easier for everyone.
Time to Choose the Right Location for You
Planning ahead will give you more choices to find the venue you have always wanted. If everything is left to the last minute, you might not get the location you wanted.
Find out if they Offer Special Wedding Packages
Certain wedding venues will offer special wedding packages for their guests. This can help you plan and take some of the responsibility off of you and whoever is helping you with all of the planning.
The Cellar at Maiden Choice can host almost any size event and also help you to make the right decisions. We work with a variety of event specialists and can give you recommendations in order to make every perfect. Call or contact us and we can go over everything with you and show you what we can offer. The only way to make your event perfect is to have a working partner that goes all of the way through the planning all the way up to your event.
Topics that may interest you
Consider When Choosing a Venue for Your Next Event
Choosing a venue for your next event can make or break you. There are many things to take into consideration in the process. With all of the different factors, you just need…
Questions to Ask Before Booking Your Banquet Hall
Booking a banquet hall for your next event might seem perplexing. There are some basic questions you should ask before booking. Here we will go over some of the most basic questions….
Booking Your Baltimore Wedding Venue
A wedding is a special time in someone's life. Finding the right wedding venue in Baltimore is a key factor in making it special like no other. One of the main things here is to book your venue…