Finding the right venue for your company party is not that difficult with the proper planning. After all, planning is everything. Here we are going to give you some tips on choosing the right location.
Nothing Familiar
You definitely do not want to have the party at the office. This makes it harder for your employees to relax because they will still be thinking about work the whole time. The same is true even if the party is in the same general neighborhood as the office.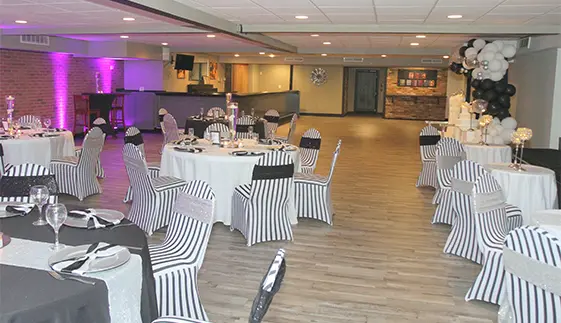 Centralized Location
Unless your party is themed and requires a specialized location, try and find somewhere that is easy for everyone to attend, That will ensure that more invitees will show up. It might actually promote carpooling. If it is too far away, people might not feel the trip is worth it,
Capacity
The banquet hall should be the right size for the group that will be attending. You definitely do not want everyone to feel too crowded (you might also be violating local laws according to capacity restrictions). If the location is too large, it might seem empty and guests might not mingle much with each other.
Amenities
Even if you are going to have some type of presentation, you should make sure that they can provide to correct equipment. This can include things like the correct lighting, sound system, projectors, and maybe even a podium. Most banquet halls will have equipment for rental. Although it is recommended not to talk too much shop unless it contains accolades for the employees.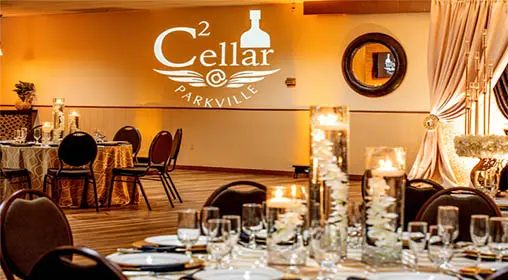 Seating and Settings
Most banquet halls can provide seating and tables. If food is going to be served, make sure they can provide tableware. If you are going to separate areas, see if they also have more relaxing seating like couches and maybe high tables for stand-around gatherings.
Pick a Date
Fridays are usually the best days for a company party. Just try not to pick a holiday weekend. Most people like to travel on long weekends. Saturdays and Sundays are already planned out and can make it stressful for guests to fit the company party into their plans.
The Cellar at Maiden Choice can host most any size event and also help you to make the right decisions. We work with a variety of event specialists and can give you recommendations in order to make every perfect. Call or contact us and we can go over everything with you and show you what we can offer. The only way to make your event perfect is to have a working partner that goes all of the way throughout the planning all the way up to your event.
Topics that may interest you
Hosting Smaller Size Events
Everyone likes big events and parties, but these days are a little different. In some cities the events are very limited to the amount of people that are allowed to attend depending…
Anyone can help plan a baby shower for the expecting mother. This includes relatives, friends and even spouses nowadays. This helps out the expectant mother because most showers..
Perfect Baltimore Wedding
Every bride wants her wedding to be special, memorable, unique and perfect. Among many other things, the perfect place is one of the most important pieces of an amazing wedding day….